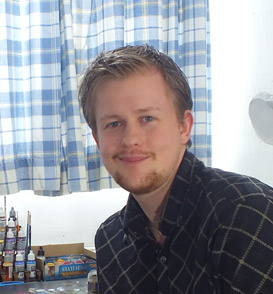 Hi I'm Richard and I am the artist that sits in the Studio huddled over my desk painting lots and lots of miniatures so people can play epic games awesome games that look stunning.
I am a full time painter having graduated with a 1st Class honors degree in Illustration and with vast experience of tabletop wargames and board games.
I have built a large studio over the years with just about everything the shops sell so I can deliver literally anything you want.
I am a regular attendee at conventions such as Salute in London and the UK Games Expo in Birmingham, so if you are around then drop us a call and we can meet.
I enjoy meeting up with my clients and being London based has allowed me to discuss projects, painting, games and make friends. So if you are local I am more than willing to meet up near Harrow, in the City of London or somewhere close to you.
As a passionate gamer with my own collection of miniature based games I aim to please all my clients and do what I can to get them the result they want.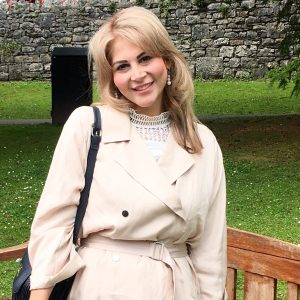 Sahara my supporting wife and the studio assistant at Minotaur Painting Studio helping out with assembly, basing, scenery as well as all aspects of marketing.
She has a huge creative drive and passion which she uses to to create epic basing and beautiful scenic pieces to miniatures.
Sahara also helps to promote my work at conventions and book projects in. She works in the City of London and is loves to meet up with clients to receive and deliver miniatures to ensure miniatures are safe and secure.